We use the most up-to-date technology to ensure the best eye care possible. Here are some of the different types of tests and equipment you may experience on a visit to our Practice.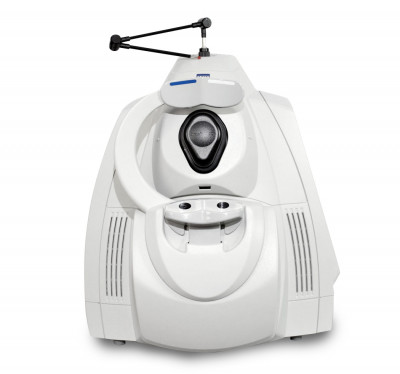 Cirrus 4000
The ZEISS Cirrus HD-OCT 4000 (Cirrus HD-OCT or Cirrus) enable examination of the posterior and anterior of the eye at an extremely fine spatial scale, without surgical biopsy or even any contact with the eye. The Cirrus HD-OCT builds on and refines the retinal imaging technology first introduced with the ZEISS Stratus OCT™. HD-OCT stands for "high-definition optical coherence tomography." Employing the advanced imaging technology of spectral domain optical coherence tomography, Cirrus HD-OCT acquires OCT data about 70 times faster (27,000 vs. 400 A-scans per second) and with better resolution (5 μm vs. ~10 μm axial resolution in tissue), compared to first-generation OCT technology. Cirrus acquires whole cubes of OCT image data, composed of hundreds of line scans, in about the same time as Stratus acquires a six-line scan. You can view these data cubes in three planes, or through three dimensions, giving you access to an extensive amount of retinal image data in one scan. Intended Use The Cirrus HD-OCT with Retinal Nerve Fiber Layer (RNFL), Macular, Optic Nerve Head, and Ganglion Cell Normative Databases is indicated for in-vivo viewing, axial cross-sectional, and three-dimensional imaging and measurement of anterior and posterior ocular structures. Indications for Use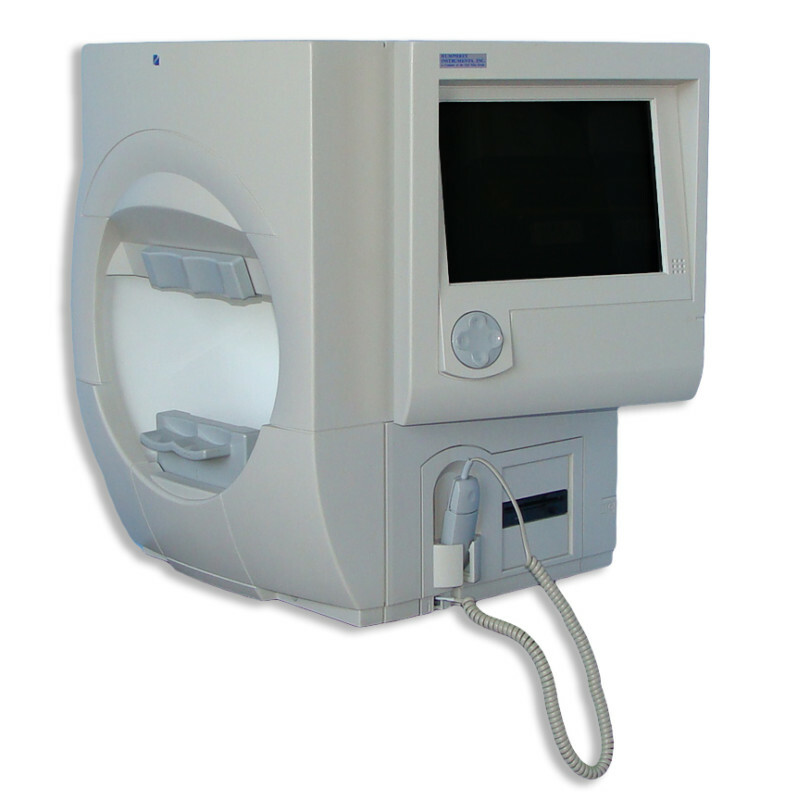 Humphrey 740
The Humphrey Visual Field HFA 740 is loaded with features including 19 test patterns, and user designed custom testing capabilities with a testing range out to 90 degrees. Includes an integrated hard drive, eliminating the need for an external computer. The Zeiss 740 also offers SITA, the expert operating system, as an optional feature; however, the Zeiss 740 does include FastPac software as a standard feature, reducing testing time by 40%. Also offers Multiple StatPac Analysis Software test results, which can be printed to compare Visual Field progression over time. Additional features on the Humphrey Visual Field HFA 740 include Full threshold testing, stimulus sizes from Goldman I-V, and stimulus colors in Red or Blue on White are included. The Zeiss 740 Perimeter also includes a VGA monitor hook up for external viewing of test results. The Humphrey Visual Field HFA 740 is a very reliable, yet affordable visual field. The 740 performs most tests flawlessly and at at an acceptable speed. Our units are sold fully refurbished, inspected and upgraded. Our visual fields are also sold with the Zeiss power table with integrated printer. The Humphrey 740 perimeter includes 19 test patterns, user designed custom testing capability with a testing range out to 90 degrees. A 1.1GB hard disk storage is provided, eliminating the need for an external computer. SITA, the expert operating system, is an optional feature on the model Humphrey 740.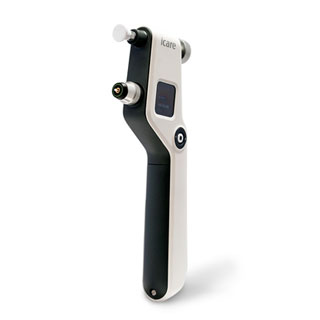 iCare Tonometer
This accurate painless puffless tonometer measures the eye's intra-ocular pressure (IOP).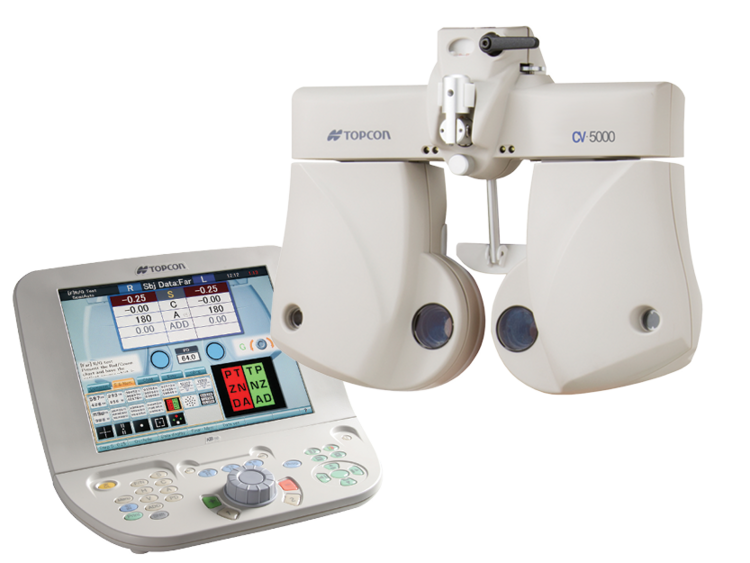 CV-5000S Phoropter
CV-5000S is a digital phoropter that allows refractions from a safe distance – up to 13 feet. It features high-speed lens disc rotation to reduce overall refraction time and ocular stress. Topcon's Cross-Cylinder test allows simultaneous display of both options 1 and 2, speeding up the astigmatism testing process. Complete connectivity allows data to be sent automatically to every CV system throughout the office and populated automatically into the EMR to streamline refractions and minimize transcription errors.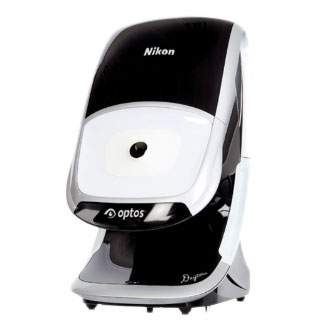 Daytona
The original "next generation" ultra-widefield retinal imaging device for wellness exams and patient education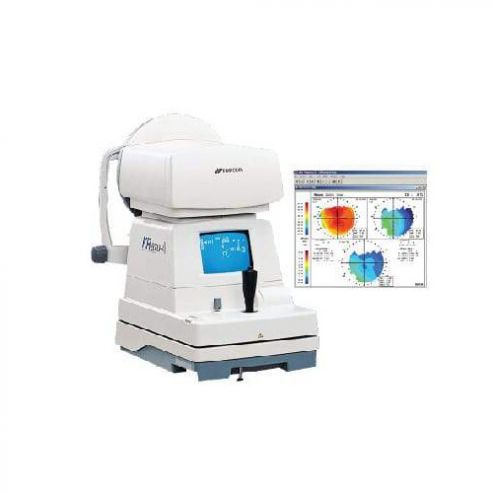 Topcon KR-8000PA Autorefractor/ Keratometer
The new tri-functional KR-8000PA SUPRA Auto Refractor / Keratometer / Topographer combines an auto-refractor, an auto-keratometer, and a computerized color corneal mapping system all in a single, compact unit! This enables the instrument to provide three times the diagnostic capabilities in one-third the space, at a fraction of the cost of the individual instruments. By implementing the Topcon exclusive rotary prism technology for the refraction portion of the measurement, the KR-8000PA provides objective data that is unmatched in accuracy and reliability. Auto tracking and auto measurement enhance the ease of operation. The unit also incorporates ten Placido rings for enhanced testing precision, providing corneal mapping measurements out to 10mm!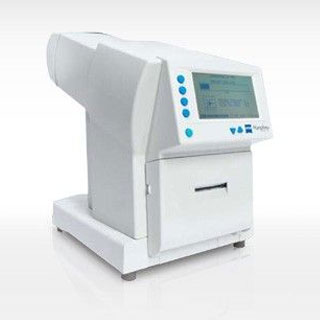 Humphrey FDT
This is used to assist with Glaucoma detection. It's designed for the examination, analysis and documentation of the field of sight, especially the light difference sensitivity and other functions of the human eye.